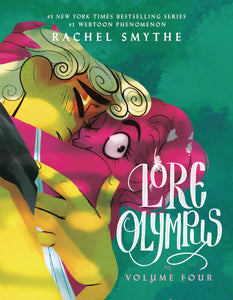 Hardcover Edition (available 6.6.23)

By Rachel Smythe
An ingenious take on the Greek Pantheon, Lore Olympus is a modern update on the story of Hades and Persephone. Follow the propulsive love story of two Greek gods, told with lavish artwork and contemporary sensibilities.
This full-color edition of Smythe's original Eisner Award-winning webcomic Lore Olympus features exclusive behind-the-scenes content and brings Greek mythology into the modern age in a sharply perceptive and romantic graphic novel.
This volume collects episodes 76-102 of the #1 WEBTOON comic Lore Olympus.