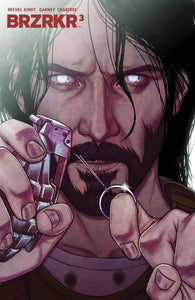 Retailer Ordering Incentive variant cover that ships 1 for every 50 copies of the regular cover ordered.
New, unread, ungraded, and estimated to be in 9.2 to 9.4 condition. Minor printing flaws or defects may be present.
***In store customers, please review our online terms of sale if purchasing online as a pre-order. Or speak with a member of our team to arrange for a copy to be held for you without purchasing online.
Synopsis: The shocking history of B is revealed as Diana digs deeper into his memories.
Meanwhile, the mysterious Caldwell makes his next move to take advantage of this information - and put his master plan into motion.